Good evening everyone. Can you believe it is actually November? I can't. The holiday season is really upon us. Let the madness ensue, LOL.
In the meantime, I have some layouts and challenges to share with you. So I will start with
Scrap it With a Song
. The song this week is "Its my life" by Bon Jovi. I decided to focus on a month of my life by using a picture of my planner from October. So here it is
Crafty Ribbons
.
They are offering the winner their entire collection of 3mm satin ribbons...EVERY color they carry!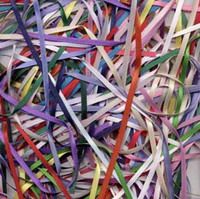 So if you want to play along make sure you link your project up to the main blog.\
Now on two two challenges I am hosting at Scrapbook Challenges for the Birthday Bash. First is a
Halloween Color Challenge
- use the colors of a candy corn. And my layout,
And lastly, my
Celebration Supply List
-
Make a layout that features a piece of cake or cupcake (or other dessert), a number, a flower(s), and pearls or bling

(if you don't have bling or pearls,

feel free to substitute something sparkly.)
I used two examples that I have previously shared, but here they are again,
Now I am giving away a RAK for each randomly chosen challenge winner. So if you want to play along, please join us. You have until Friday night to get your work posted.