I am the July Guest Designer for
Sassy Lil' Sketches
and I am so pleased to have been chosen, that I will forgive them for spelling my name incorrectly ;) I had so much fun with the sketch they sent me. (so did Gracie, who decided to "help" me by getting a marker and scribbling all over the bottom of the page forcing me to figure out how to cover it up, so . . . ) Anyway, I really wanted to do a page about our first real Christmas tree. Before this year we always had a fake one. But since we were in a new house (our kitchen had just been completed 10 days before Christmas) we wanted to have a real tree. And man what a difference a real tree is. The sketch that the Sassy Ladies sent me was prefect for my pictures.
So here is the sketch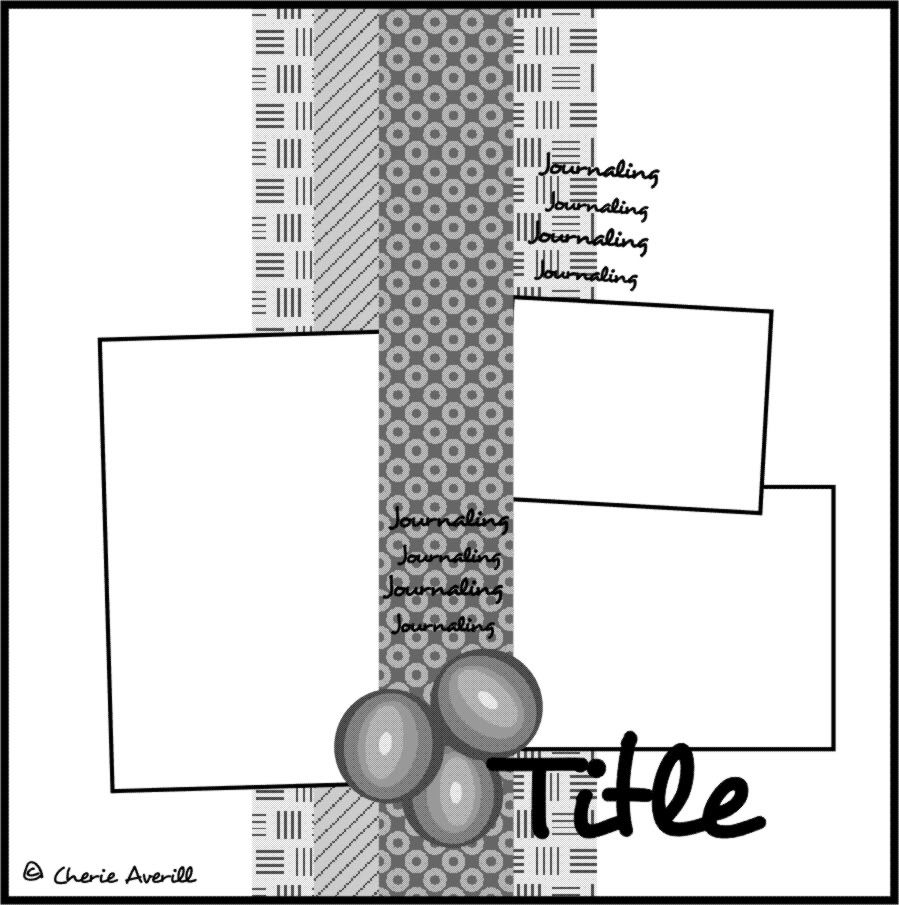 And here is my page. I turned the pieces of pp on the side.
And stop by Sassy Lil' Sketches and try your hand at the sketch. They have some great sponsors this month.